Are you considering camping on a Western Australian beach? Are you wondering where the best beaches to camp in WA are? If so, please continue to read below.
Western Australia has some of the best beaches in the world. With over 12,000 kilometres of coastline, WA has a beach for everyone. The best part about the beaches in WA is there are hundreds of them which you can camp on.
You can camp on most of these beaches right next to the waters or back a few metres to the shoreline. There is nothing like waking to the sound of waves rolling in on a WA beach.
Following are some of the best beaches for camping in WA.
East of Bremer Bay
Yeagarup
Francois Peron National Park
East of Bremer Bay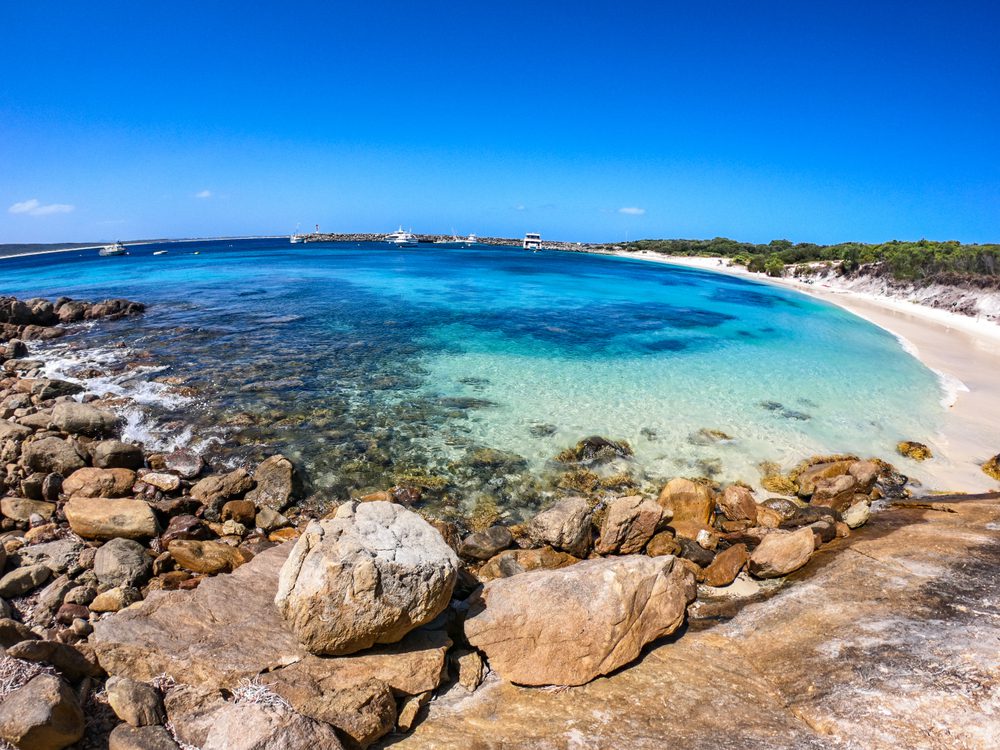 Bremer Bay lies five-and-a-half hours south-east of Perth in Western Australia. It's a little coastal town located in-between Albany and Esperance. The best camping spots are located on the east and northeast sides of Bremer Bay.
You will need to be self-sufficient and use a 4WD to get to these camping spots. You should also have a good quality GPS when you plan to travel to Bremer Bay.
There are a number of tracks that lead to the camping spot. You can easily get lost if you are not familiar with the area.
There are four big beaches where you can camp. They are free of charge, but you need to keep them clean and tidy for everyone to use.
The wind can become strong at times so make sure you have some protection against strong winds if you plan to camp on this beach.
Yeagarup
Yeagarup is ideal for anyone looking forward to big dunes, brilliant fishing facilities, and 4W driving. This is located four hours directly south of Perth.
Once you arrive at Yeagarup, you need to fill out some paperwork and pay some fees before entering the camping spot. You can book a site online in advance to avoid last-minute disappointments.
There is a little dune at the start but you just need to follow the markers through the dunes to take you all the way down to the coastal track.
You can camp along the Warren River if needed, however, you should be extremely cautious when camping near the river.
At least four vehicles have sunk there and are still buried. The sand can become like quicksand at any time. Yeagarup is a great location for fishing and salmon are common around Easter season.
There is plenty of space to camp in this area.
Francois Peron National Park
This location is roughly 9 hours north of Perth. It's a beautiful part of WA. You must have a 4WD to tour the area. It covers an area full of stunning cliffs, amazing fishing facilities, and incredible wildlife.
The track is in good condition with a lot of ups and downs however, you need to drive slowly on this track.
The Department of Parks and Wildlife (DPAW) manages this park and you have to pay for access and camping in the night.
It has 5 campgrounds with decent toilets. Each campground has provision for at least 10 groups of people. You have to be 100% self-sufficient when touring this site.
There isn't any nearby shops or drinking water on this camping spot.
If you are planning on going on a road trip with your family, then there is no better way to experience our great country than with your very own caravan.
For the best new or used off-road caravans for your next holidaying adventure, then look no further than Luxury RVs WA.
We have over 40 years of experience in the caravan industry ranging from sales and custom vehicle building through to service and repairs.
Please call our super-friendly customer service team today on (08) 9509 6083 or contact us through our website for all your caravanning requirements.