WA's EXCLUSIVE URBAN DEALER
With high levels of quality and options, Urban Caravans will ensure that your next adventure will be a whole new experience. Explore the range below.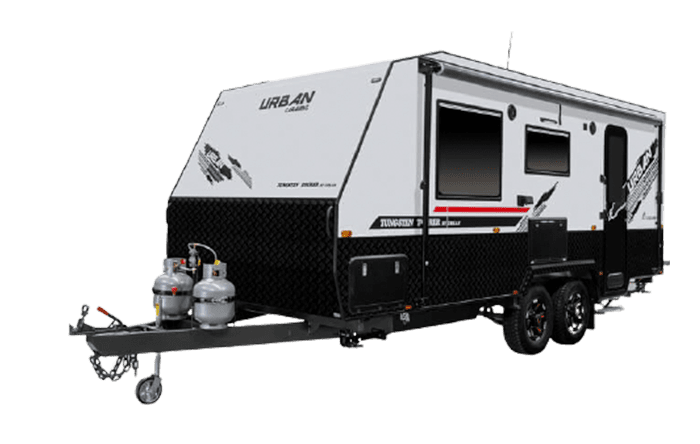 Tungsten Tourer
Our TUNGSTEN TOURER range is more than just a sleek & stylish looking touring caravan, it's a hotel on wheels.
Tungsten Tuff
Available in both touring and family floorplans this range is sure to please the most discerning traveller.
Tungsten X-Terrain
Designed by Off-Road Caravaners to reflect exactly what is required to go bush or beach in comfort and style.
Tungsten X-Treme
The URBAN X-TREME SERIES 2 is built to endure the hardest terrain. We have factored everything in to ensure you can go further than you ever dreamed possible.
Tungsten Armorlite
Our Hybrid Off Road Aluminium Frame Caravan That Can Fit Into Your Life